Squash
I wrote a poem
on Grandma's prized squash,
poured my soul
over it in blue ink,

down its neck,
round its belly
and into its navel.

I never told anyone.
Left it in her closet beneath
a box of straight pins I spilled.

Grandma's passed.
House is a parking lot
and still I wonder, did she

read my first poem
or did she just eat it?
---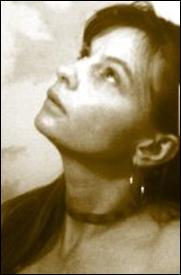 Wanda D. Campbell is an Appalachian poet. Her work has been included in journals such as Taproot Literary Review, Other Voices International, Coal: A Poetry Anthology by Blair Mountain Press, StorySouth and  Rogue Scholar. Wanda is a member of the Kentucky State Poetry Society, several poetry critique groups and attends the Appalachian Writers Workshop where she has been influenced by fellow poets George Ella Lyon, Charlie Hughes and Anne Shelby.